Houston Junk Car Removal 281-429-8011
If you are looking to sell your car for cash fast call Houston Junk Car Removal today 281-429-8011. We are a top junk car buyer in the area of Houston TX. We know the hustle to have your old car stuck in your driveway or just wasting money on an old car. We can take your old junk vehicle off your hand and give you cash on the spot. Though out the years we have offer our services to all Chicago community with excellent results.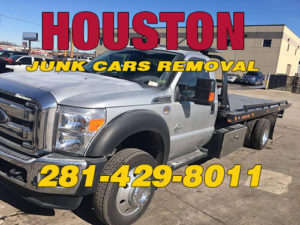 How is the process with us.
To sell your junk car is really easy and hustle free. Just 3 steps.
Call us 281-429-8011. You speak with a local person no operator based on a different city or country. We are a local family business
Just answer basic questions. We need to gather some basic information from your vehicle to give you a quote.
Schedule the best time for pickup and to get your cash. We schedule the best time to pick your old vehicle and pay you on the spot.
Is that easy!